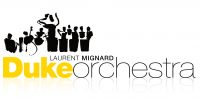 « If you want to hear Ellington live, go to Paris ! » – Duke Ellington Music Society
« My grandfather would be quite pleased to see the magic of M. Mignard's baton. » – Mercedes Ellington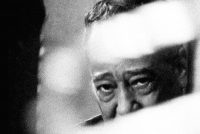 Duke Ellington
Duke Ellington's work represents one of the greatest legacies of the 20th century. Combining the spirit of blues with the most refined orchestral invention, the Duke has always defended the idea of an art for all, delivering an original and timeless language, built on imagination, intelligence and sound aesthetics, beyond styles and eras.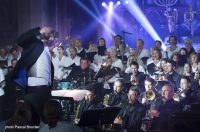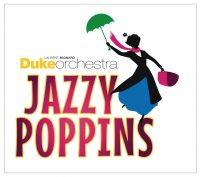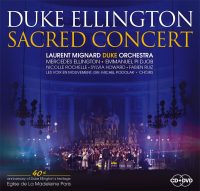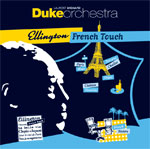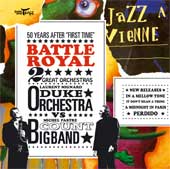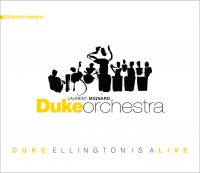 Laurent Mignard Duke Orchestra
The Duke Orchestra led by Laurent Mignard embodies the work of one of the greatest creators in the 20th century, to bring it to the knowledge of all audiences (D.N.J). Since 2003, this famous Orchestra has been able to force respect for the world of jazz in Europe thanks to the quality of its interpretation (AFP) and multiplied the original projects: «Battle Royal», «Ellington French Touch», the «Duke Ellington Sacred Concert» and tour in the french cathedrals, «Duke Ladies», «Multicolored Duke», invitation of personalities such as Rhoda Scott, Nicolle Rochelle, Myra Maud, Fabien Ruiz, Emmanuel Djob, Pierre Richard, Jean-Jacques Milteau, John Surman, Sanseverino, Jorge Pardo, Victoria Abril …
In search of the perfect balance of the sounds and with an impeccable swing, Laurent Mignard embodies the spirit of Ellington in today's body (Télérama). And since the maestro did not leave scores, he meticulously transcribed the repertoire from the original recordings, that his dream-team of soloists appropriated themselves in interpretations both respectful and creative. A work of goldsmith (Jazz magazine).
As soon as the curtain rises, the audience feels raised by the power of the orchestra, its intense rhythmic trepidation. Galvanized by an enthusiastic and complicit audience (Hot Club de France), the Duke Orchestra guides us on a breathtaking journey to the Ellingtonian lands (Jazz News). Claps of hands and warm atmosphere from the first minutes, fidelity to the spirit as to the letter, impeccable soloists … the sections rumble or whisper, the soloists explode to dizziness or whisper disturbing confidences (Jazz magazine). The great Duke is celebrated in all its classical modernity (Le Monde). The thrill, the class, the joy invite … reincarnate. The audience is at the height of pleasure, as if heated to a blank (Libération). We leave the room uncombed (Jazz Magazine)… carrying a new sesame to enter the world of jazz.
Déclinations
Duke Quintet / Duke Septet
Extensions – cultural actions
Exhibition Duke Ellington panorama en 12 pannes et sound-track, from la Maison du Duke (Duke's place in Paris)
Conferences by the specialists of la Maison du Duke (Duke's place in Paris)

Master class
Line-up
Didier Desbois (as,cl), Aurelie Tropez (as, cl), Frederic Couderc (ts, cl, fl), Carl Schlosser (ts), Philippe Chagne (bar, cl, bcl), Claude Egéa, Sylvain Gontard or Gilles Relisieux, Jérôme Etcheberry, Richard Blanchet (tp), Nicolas Grymonprez, Michaël Ballue, Jerry Edwards (tb), Philippe Milanta (p), Bruno Rousselet (cb), Julie Saury (dm), Laurent Mignard (cond.)
References
Festivals Jazz à Vienne, Shanghai Spring festival, Beijing Opera, Liban Jazz Beyrouth, Cork Ireland (Guiness), Tournai Belgium, Jazz sous les Pommiers, Radio France et Montpellier, Pertuis, Munster, Radio France, théâtre du Châtelet, Olympia Paris, théâtre du Gymnase, la Seine Musicale, l'Européen, Le Palace, l'Alhambra, churches Saint Sulpice and La Madeleine, french cathedrals (Lille, Rennes, Toulouse, Aix-en-Provence, Lyon, Nîmes), Opéra Limoges, Bayonne scène nationale, Périgueux scène nationale, Vendôme scène nationale, Arcachon Olympia, Carré Bellefeuille, Collège des Bernardins, Fondation Maeght, Pan Piper, l'Entrepôt, Petit Journal, Méridien Etoile, Jazz club Lionel Hampton, TF1, France 2, France 3, Mezzo, France Inter, France Musique, France Info, TSF jazz …